Message from Chair: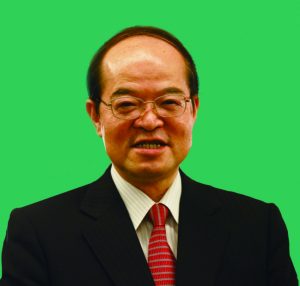 The Annual International Conference of the International Association of School Librarianship (IASL) will be held in Tokyo in August 2016. At a concurrently held forum, notable writers, researchers and people from the school library and educational fields worldwide will meet together to discuss the challenges currently faced by school libraries and their future. We hope that the presented research outcomes of the forum will elucidate the tasks facing the school libraries, and will give us the opportunity to think together about arriving at solutions. These days, school libraries are reaching beyond their traditional boundaries and growing into hubs that interconnect  schools and the world at large. All the committee members look forward to your participation in the 2016 IASL Tokyo.
Masami Zeniya (President, Japan School Library Association)
Chair of the Organizing Committee for 2016 IASL Tokyo
UPDATE(AM11:45 Aug24): 
There are announcements about Full Paper and Gala-party Ticket. Please check it.
http://iasl2016.info/2016/08/24/announcements-about-full-papers-and-gala-party-ticket/
IASL 2016 will be held August 22 – 26, 2016, at the MEIJI UNIVERSITY, Tokyo, JAPAN
Additional Recruitment of Participants
2016 IASL Steering Committee announces
Deadline: 18 AUG, 2016 (As for School Visit, deadline: 15 AUG)
If you are interested in participating 2016 IASL Conference held at Meiji University during 22-26 AUG, Please mail to the following. Click here for details.
E-mail address: iasl2016tokyows@gmail.com
Call for Papers: Closed
The theme for the IASL 2016 Conference in Tokyo, Japan is A School Library Built for the Digital Age. Deadline for submissions of full papers is on May 15, 2016.We widely invite your contribution.
Call for Paper,Submission Form  Click here!→Call for Papers
You can Download: Call for Papers(2016/01/16 Updated) (PDF)
Conference Flyer:
You can Download: IASL2016Flyer (PDF)
Time Table:
You can Download: IASL2016_Time_Table(PDF 2016/7/5 UPDATE)
IMPORTANT DATES:

Submission deadline: January 29, 2016 (closed)
Notification of acceptance: the beginning of April, 2016 (closed)
Full paper submission: June 4, 2016 (closed)
Early bird deadline: May 31, 2016 (closed)
Additional Recruitment of Participants: 18 AUG, 2016 (As for School Visit, deadline: 15 AUG)